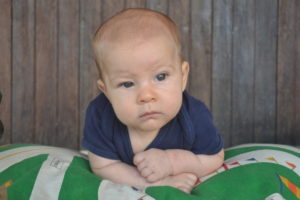 Happy 2-month birthday to our youngest Jensen man! Ezra has been doing great. He's now tracking and you can definitely tell he's paying more attention to what's going on about him. Ezra is making sounds and sometimes get into a little conversation with me. He can also smile – which is so cute.



We've settled down into being a family of 7. No one had any major adjustment problems and it really doesn't feel that different, except I'm now nursing a baby every 3 hours. The real game-changer will come when Ezra is mobile!


Last month Isaiah finished Level 1 of All About Reading! We are thrilled with his progress.



A few more pictures to end this birthday post for our youngest Jensen man. Love him! (And yes. it's much harder to find time to take pictures these days.)