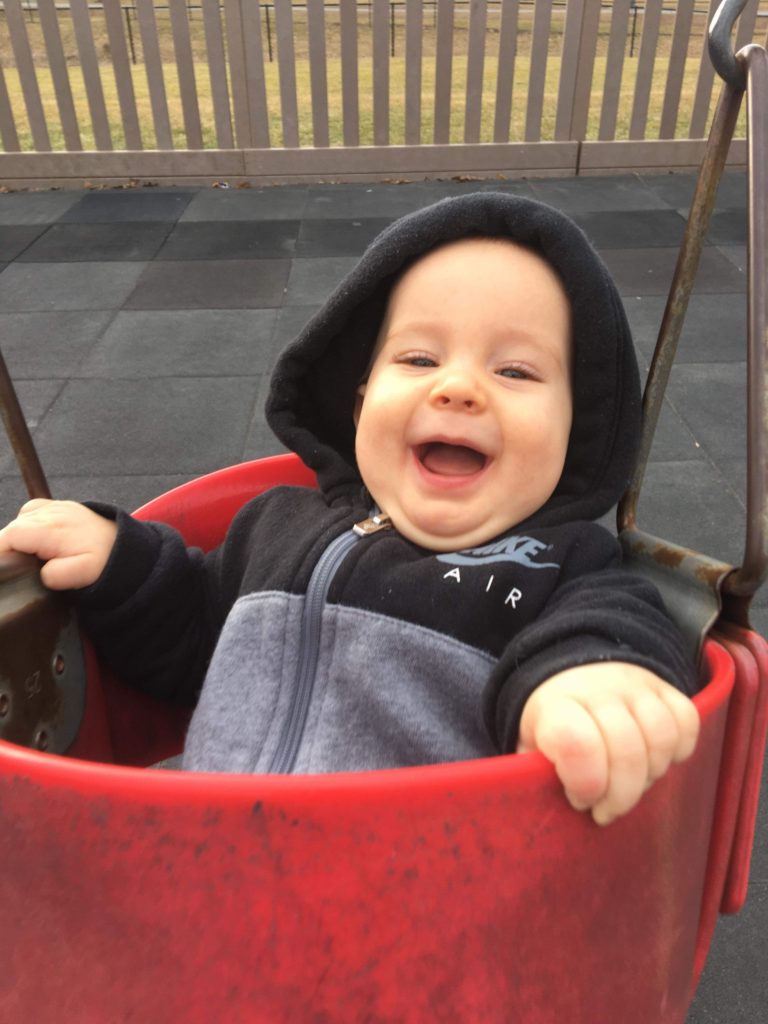 For Ezra's 6-month birthday we took him to America. 😂 He did ok on the plane ride – but he really just wanted his own bed.
Ezra met Grampy & Grammy Grace for the first time. He's seen snow. He loved his first swing ride!
Ezra spent his first 6-months in Asia and he'll spend his next 6-months in America. Exciting times!