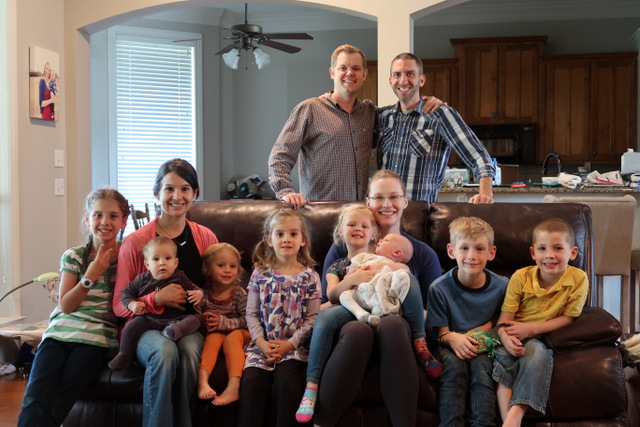 On Thursday, March 28th, we drove from Lubbock to Alvarado to spend a few days with our friends the Martins. We became friends right after we both got married. Our families have grown in the past almost 11 years. So good to spend time with our friends.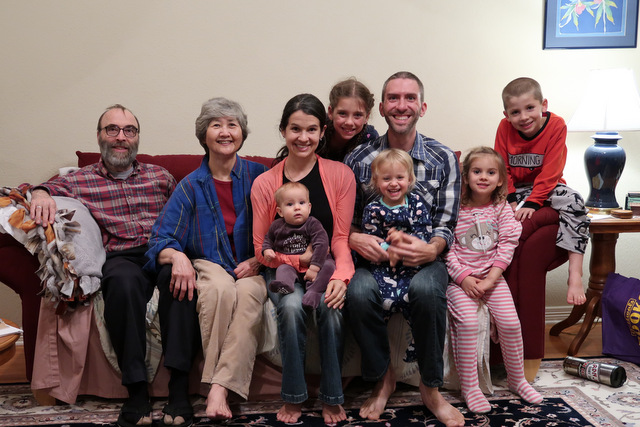 Sunday afternoon we drove to the Dallas area to visit with the Kroegers, one of Josh's PhD advisors. We had a lovely time visiting with them.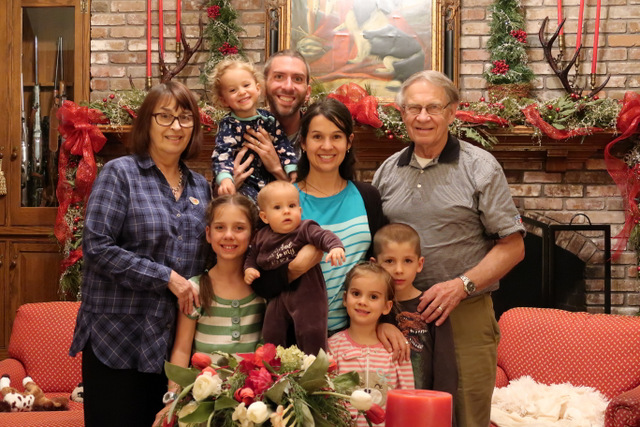 Monday we drove to Mississippi to visit with the Parkersons. Tuesday morning Dr. Parkerson checked all our teeth – no cavities. Thankful for their generosity to our family.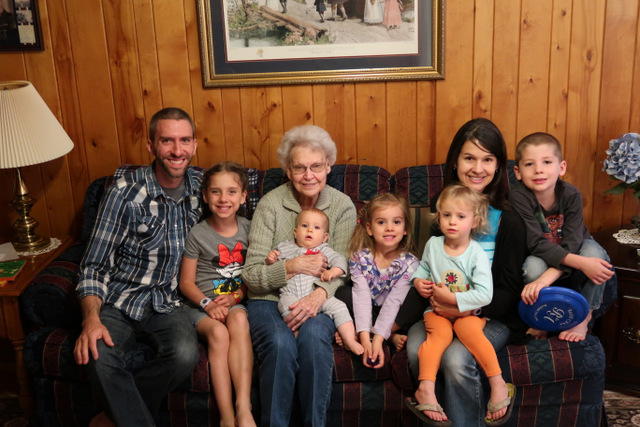 Wednesday morning we drove to Atlanta and arrived at Josh's grandma's to celebrate Josh's 38th birthday.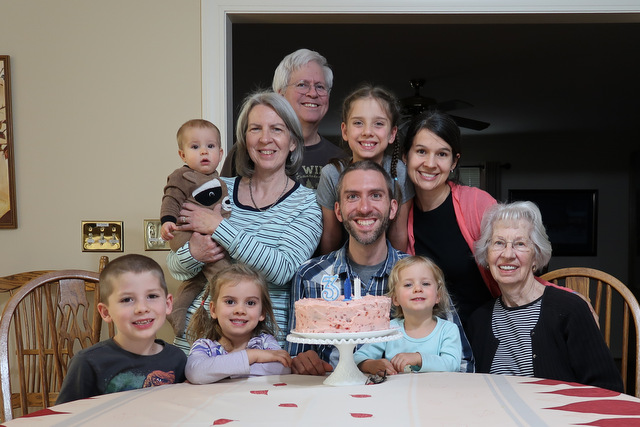 Thursday, April 4th, we drove to Greenville, SC. We had another birthday celebration with Josh's family.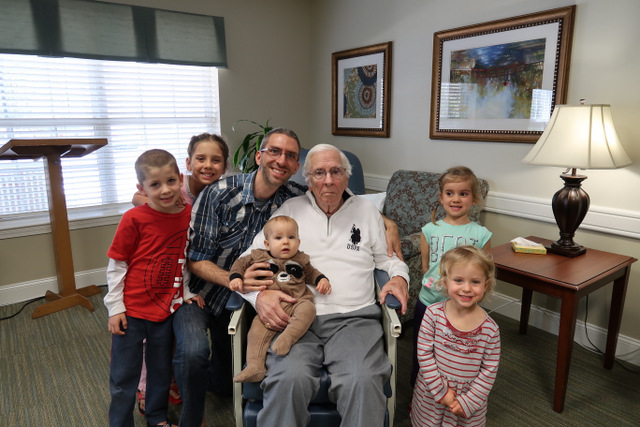 Saturday as we headed out for another church we stopped by to visit Josh's grandpa.
Thankful for a good trip to Texas – it was good seeing so many friends. Thankful for time with family.